CALVIN MOORLEY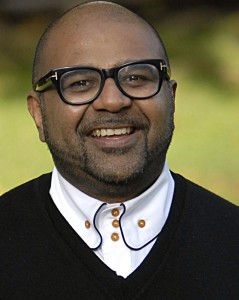 EMAIL:
moorleyc@lsbu.ac.uk 
QUALIFICATIONS:
Registered Nurse, PhD
CURRENT JOB TITLE, NAME OF INSTITUTION AND COUNTRY:
Senior lecturer, Adult Nursing Department, London Southbank University, United Kingdom
RESEARCH/ TEACHING EXPERIENCE RELATED TO CULTURALLY COMPETENT COMPASSION:
(1) Holder of Mary Seacole Award for Leadership in Nursing 13/14 Life after stroke bridging the cultural care gap.
(2) PhD awarded for a thesis entitled Life after strokeLife after Stroke: personal, social and cultural factors – an inner city Afro-Caribbean experience (2012). Current research projects Dignity in care among older BME populations (Professor Lesley Balilie, Professor Paula McGee. Dr Milika Matiti ). LGBTI care – towards a culturally competent nursing framework (professor Debra Jackson , Dr Stephen Nevillie).
RELATED PUBLICATIONS:
Moorley C, Corcoran N and Sanya M, (2014) Breast cancer awareness among an inner city group of Nigerian women. Journal of Primary Care Vol 24 (3) 25-33.
Moorley C, Tunariu A, Cahill S, Scott O,  2014) Impact of stroke, a functional, psychosocial report of an inner city multiracial population. Journal of Primary Care 24 (4) 26-34.
Moorley C, Chinn T (2014) Nursing and Twitter: Creating an online Community using hashtags. Collegian Vol 14 (2) 103-109.
Shorten A, Moorley C (2014) Sampling in research, Evidence Based Nursing Vol 17 (2) 32-33.
Moorley C, Chinn T,  Using Social Media for Continuous Professional Development, Journal of Advanced Nursing doi: 10.1111/jan.12504;
Moorley, C. R. and Corcoran, N. T. (2014), Editorial: Defining, profiling and locating older people: an inner city Afro-Caribbean experience. Journal of Clinical Nursing, 23: 2083–2085. doi: 10.1111/jocn.1248.
Moorley C, Cahill S, Corcoran N 2015 Life After Stroke: Coping mechanisms among African Caribbean Women, Journal of Health and Social Care in the Community doi: 10.1111/hsc.12256
Moorley C, Cahill S, Corcoran N, Stroke among African-Caribbean women: risks and causes Sage Open Publication Under review:
CURRENT AND FUTURE CONTRIBUTION TO VICTcORY:
Attended the ETNA 2015 conference. Developing the model releasing cultural hostages in care