CLAUDIA RUSTICI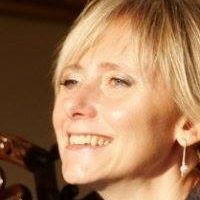 EMAIL:
claudia.rustici@unisi.it
QUALIFICATIONS:
Laurea quadriennale, Scienze Statistiche
CURRENT JOB TITLE, NAME OF INSTITUTION AND COUNTRY:
Project Planner, Azienda Ospedaliera Universitaria Senese, Italy
RESEARCH/ TEACHING EXPERIENCE RELATED TO CULTURALLY COMPETENT COMPASSION:
Currently working on the IENE 3 and IENE 4 projects.
CURRENT AND FUTURE CONTRIBUTION TO VICTcORY:
I am the project leader for Italy on the IENE 3 project and I would like to join this network to be informed about future opportunities.
I am also currently working on the IENE 4 project.