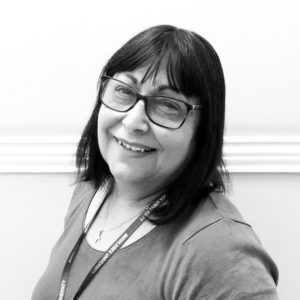 I am the Head of the Research Centre for Transcultural Studies in Health, which I established in 1995. My main research interests are culture/ethnicity/diversity/compassion and health as well as inequalities in health and cultural competency.
I am a trained general nurse, community nurse, and a midwife. My clinical practice was mainly as a community nurse and as an intensive care nurse.
I have been working in Nursing Education since 1983. During this time I held a number of positions such as Head of Curriculum Development, Head of Research and Head of Ethics.
At my former College, and later at Middlesex University, I led the development and implementation of a number of innovations such as the move of Nursing into the university sector, the development of the first BSc in Nursing, the development of a continuous assessment in nursing, the establishment of my school's ethics committee and the establishment of Journal of Health, Social and Environmental Issues. I also developed and run a Masters in Applied Health Research, an online course in cultural competence, the first MOOC of the university and the first in culturally competent compassion anywhere, etc.
At Middlesex University, I have also led a number of European projects such as the Intensive European Programme in Transcultural Nursing, the Masters in European Nursing, and the four projects devoted to aspects of Intercultural Education of Nurses in Europe (IENE1, 2, 3, 4 ,5, 6, 7, 8, 9). I have conducted various other funded research projects using a range of methodologies, and have provided consultancy to individuals and institutions.
I led the Research Assessment Exercise for the 'Nursing' Unit of Assessment, both in 1996 and 2000.
Over the years I have supervised numerous research and master students.In 2005 I was awarded the Dozor Visiting Scholar, Ben-Gurion University of the Negev, Israel. In 2007 I was awarded, by the Transcultural Nursing Society (International), the honour of Transcultural Nursing Scholar. I am the elected president of ETNA the European (but increasingly international) transcultural nursing association. In 2013 I reached the final list of nominees for the 'Madame Figaro' woman scientist of the year.
I am a co-author of 'Transcultural Care: A guide for health care professionals (1998)' and the editor of 'Transcultural health and social care: Development of culturally competent practitioners (2006)' as well as the co-author of two books in Greek, one on Health Promotion (2010), and one on Transcultural Nursing (2011). In addition, I have authored many research reports and published articles in international journals.
I have delivered keynote speeches and master classes in many countries across the world. I have vast experience related to the voluntary sector. In 1994 I co-founded the 'Greek and Greek Cypriot Community of Enfield', a very successful voluntary organisation which I chaired for the first 7 years. I have also been -amongst others-, an elected executive member of a Racial Equality Council, and a Citizen's Advice Bureau. My contribution to the voluntary sector has involved my participation in a number of committees and close liaisons with policymakers and funders at the local and national level.
I am a wife and a mother of two sons and a grandmother (yiayia) to five gorgeous grandchildren.